Youth Basketball League
The Salvation Army's basketball league runs three times a year: Spring, Summer and Fall. On average, there are approximately 260 participants in each season. There are three age divisions: 14 & under, 10 & under, 7 & under.
Download the Fall 2020 Application.
---
$150 Per Participant
- Winter: January through March
- Spring: April through June
- Fall: August through November (this season ends about a week before Thanksgiving)
---
Adult Open Gym
Every Thursday from 6-9 PM
$3 dollars Per Participant
Must be 18 years or older
---
Adult Basketball Leagues
We are in the process of creating 3X3 tournaments and a 5X5 league for adults.
---
Forms & Applications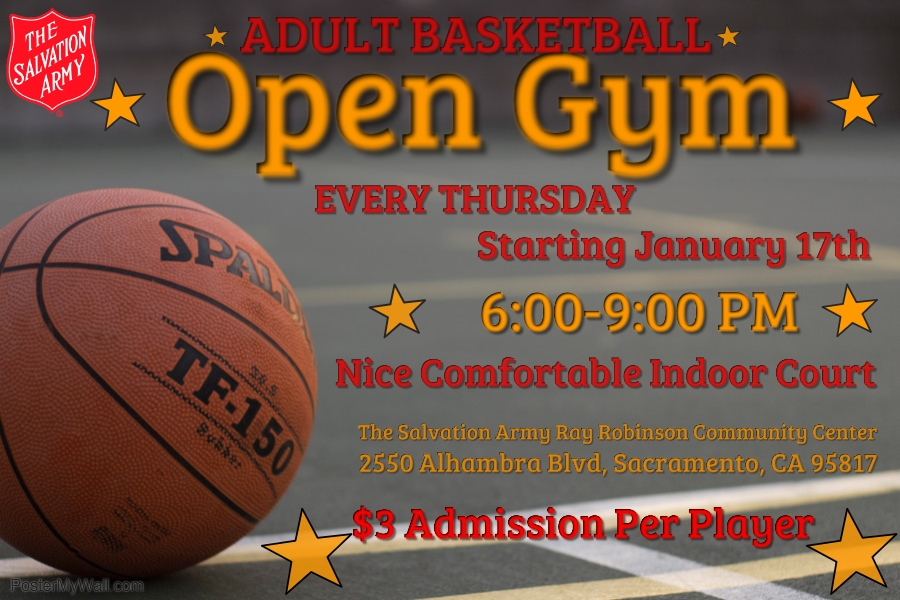 All individuals must complete and submit this form in order to participate in the Open Gym.
For the Fall 2020 Basketball application, please visit this link.
---
Contact Us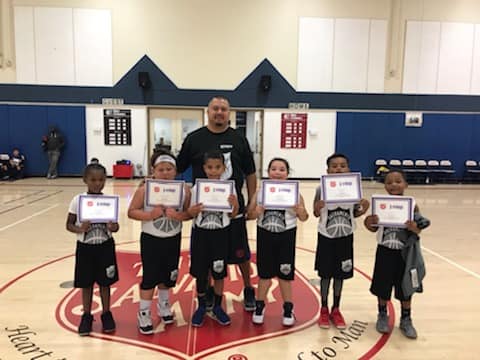 For volunteer opportunities, please visit our volunteers page or reach out to the Community Center.
For questions about any of these events, please reach out to the Community Center staff at 916-469-4620 or by email at martin.basquez@usw.salvationarmy.org